Hey guys, thanks for clicking this. First off....I WAS RIGHT! MY PSYCHIC INSTINCTS WERE RIGHT! THE COVER'S TITLE WAS GOLD! Second off, I thought the cover was...okay, but I realised it missed something, it only took a moment before I realised what it was...BLACK AND WHITE. The main character on the front is ALWAYS black and white to create the old noir film flair. The cover we all saw didn't have it. So I decided to try and make Skulduggery in it completely black and white.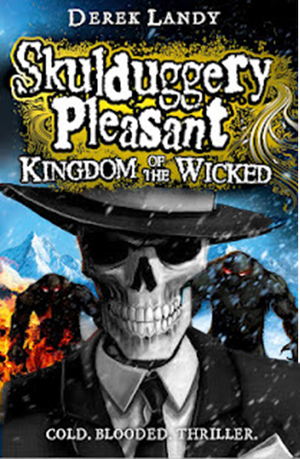 So? Does it look better or not?
Ad blocker interference detected!
Wikia is a free-to-use site that makes money from advertising. We have a modified experience for viewers using ad blockers

Wikia is not accessible if you've made further modifications. Remove the custom ad blocker rule(s) and the page will load as expected.